The 2014 Two Performance Artists book tour was a smash hit!—17 stops in 14 cities from San Diego to New York—and we're always open for more dates! If you're involved with a bookstore, college, art program, library, gallery, museum, cafe, or other creative venue and are interested in a book reading, performance, or talk about performance art, please drop us a line!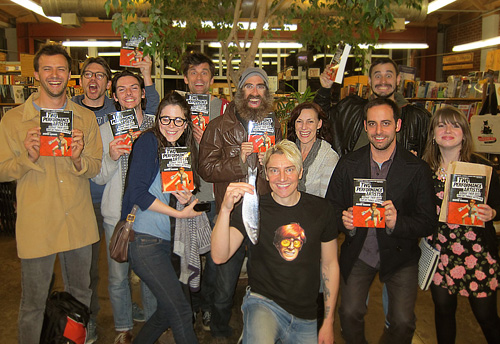 Book Tour Launch Party at Skylight Books, Los Angeles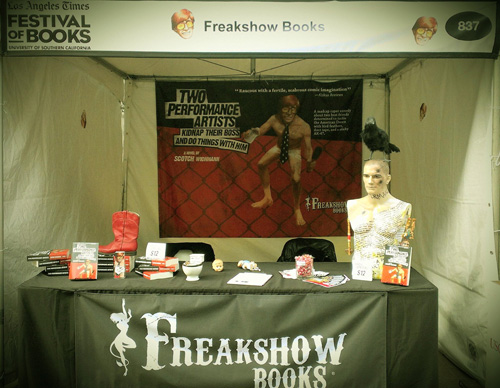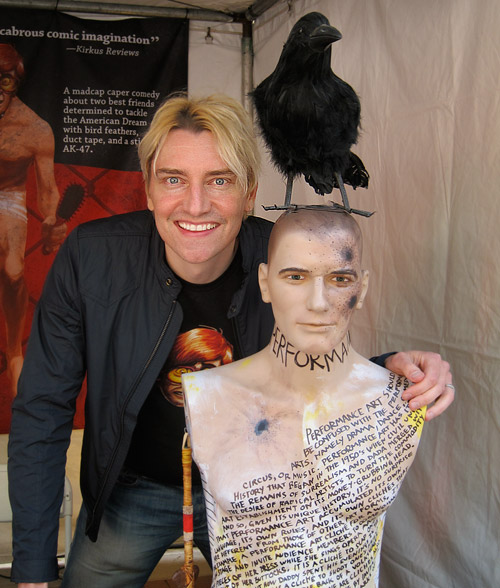 Freakshow Books' Booth at L.A. Times Festival of Books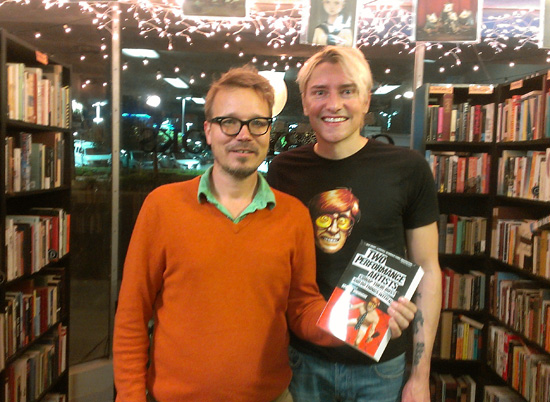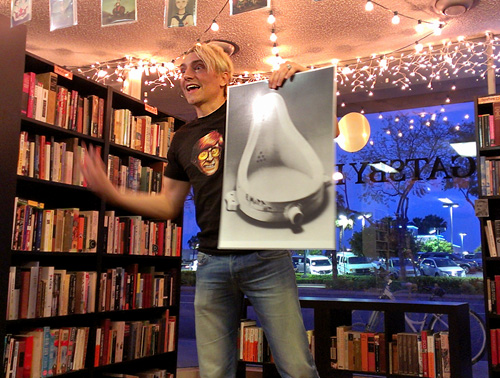 Reading & performance at Sean Moor's Gatsby Books bookstore in Long Beach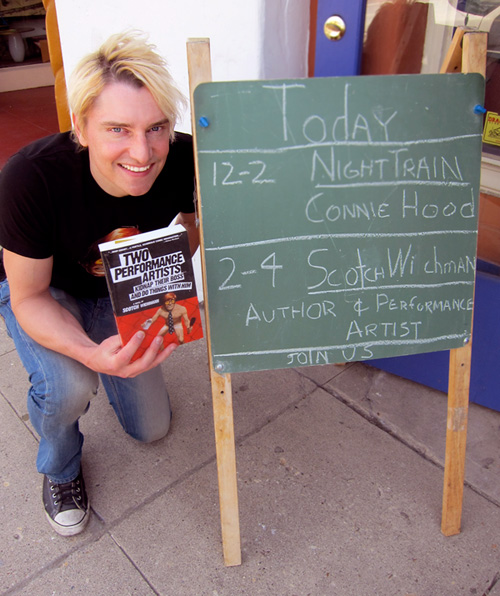 Reading at Bank of Books in Ventura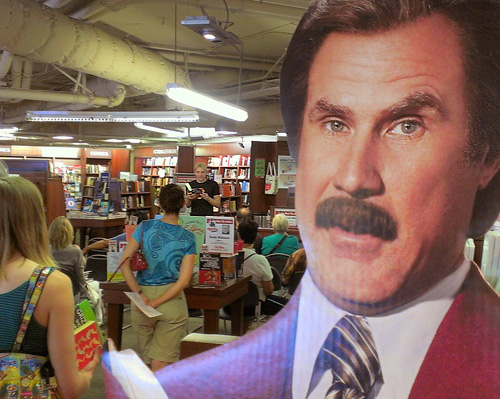 Even Ron Burgundy loves Two Performance Artists!
Scotch was picked to read & perform at UC San Diego as part of CA's inaugural
Bookstore Day. Other authors selected included Dave Eggers & Don DeLillo.
Stay classy, San Diego!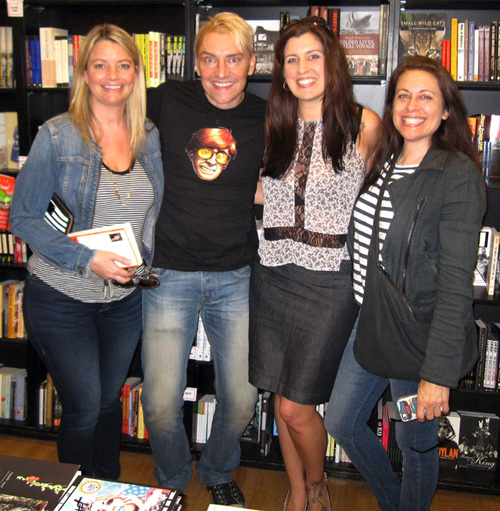 Reading for a band of book lovers at gorgeous Book Soup on the Sunset Strip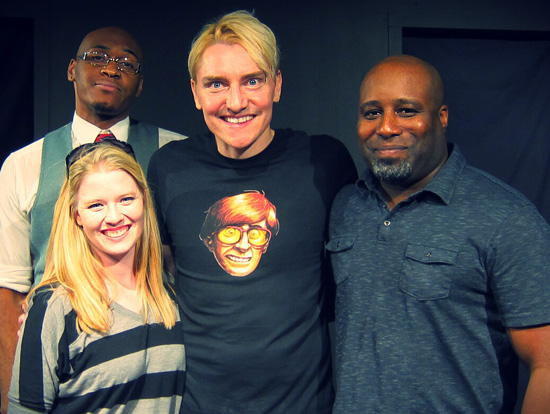 Say hello to the creative minds behind Fresno SoapCo., Fresno's
newest venue for independent theater, performance, and art!
We loved this space and can't wait to go back!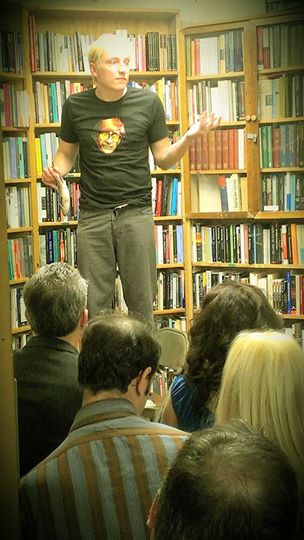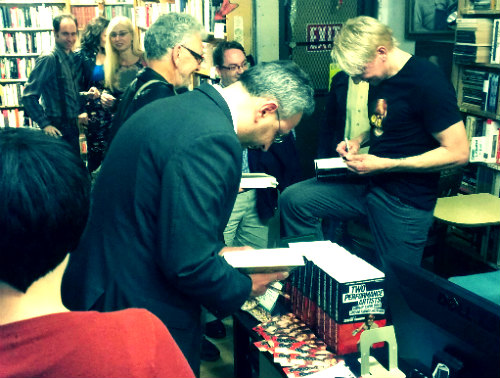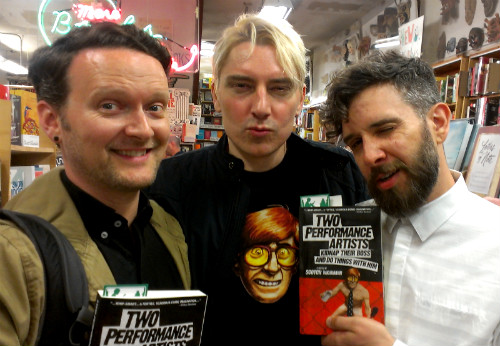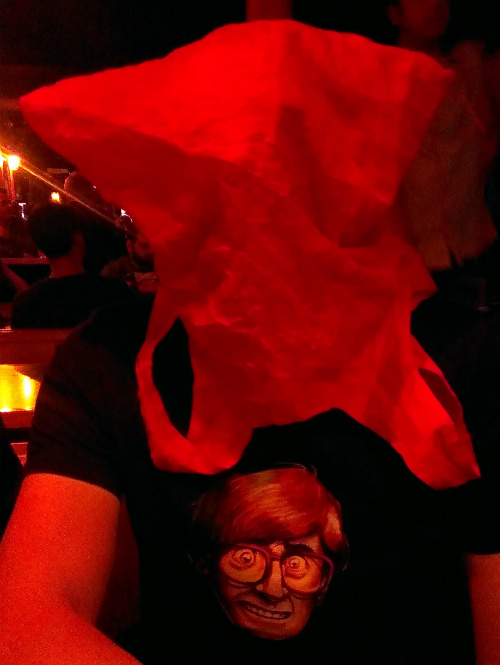 Reading & having fun with a hilarious, art-crazed,
and standing-room-only crowd at Green Apple Books
in San Francisco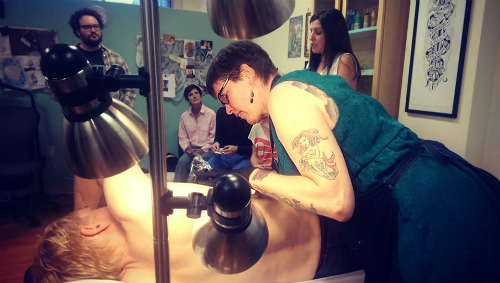 After doing some hyperactive performance art, Scotch followed up
with a surreal tattoo happening at San Francisco's popular
Mermaids Tattoo salon, where he was inked in front
of spectators with a tattoo described in his novel
while the chapter was read aloud.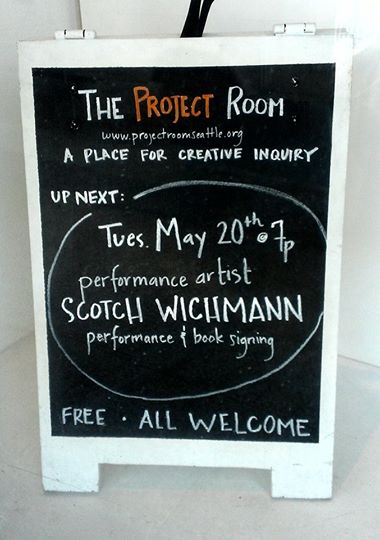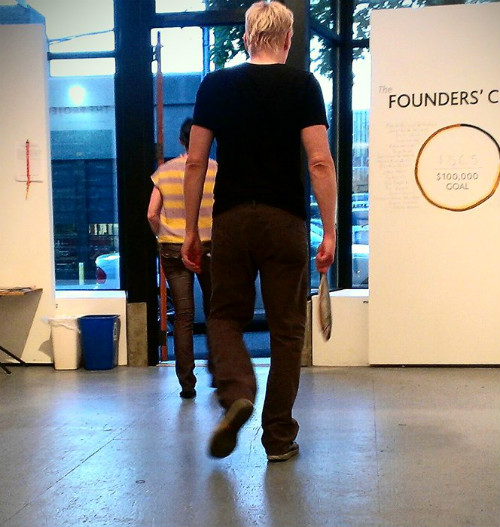 Scotch performed, read from Two Performance Artists, and did a little fishing
at Seattle's The Project Room gallery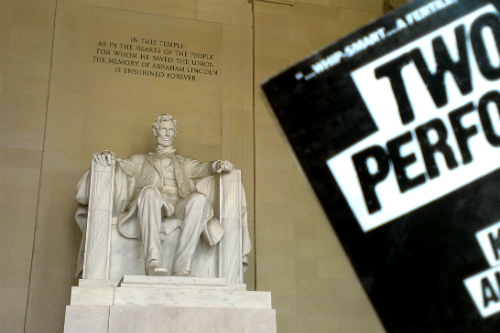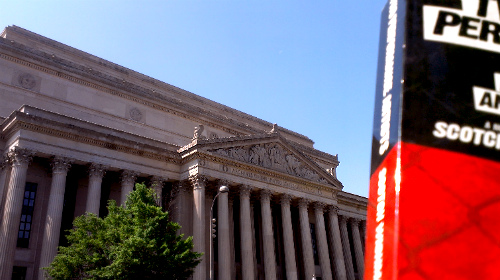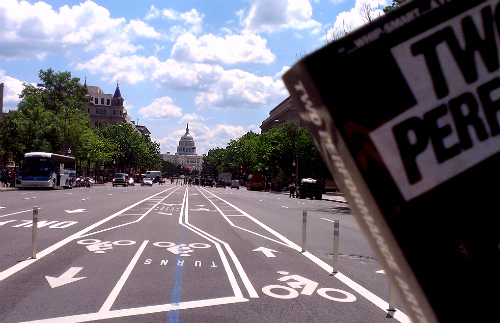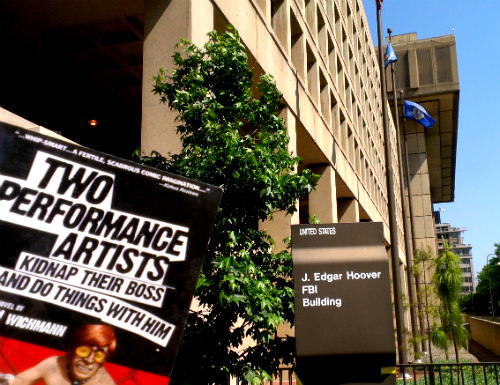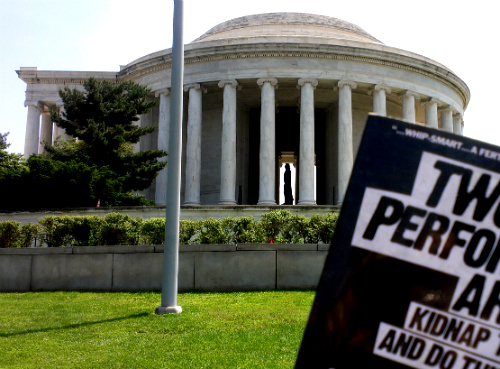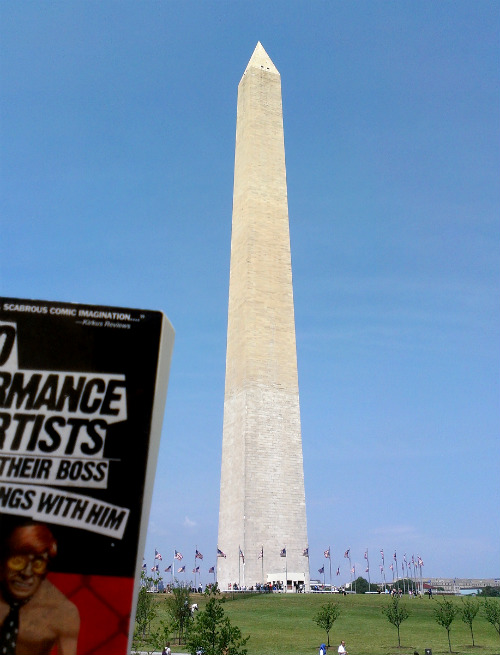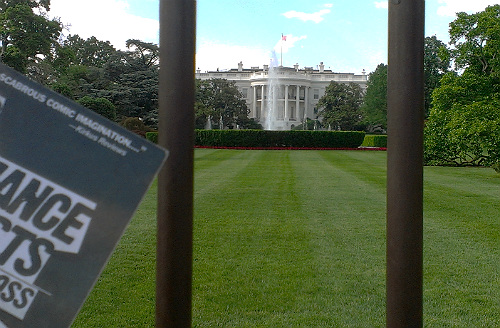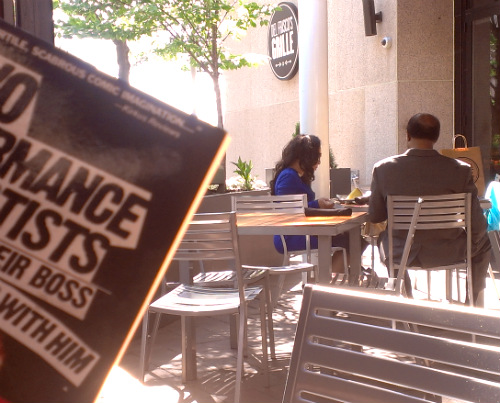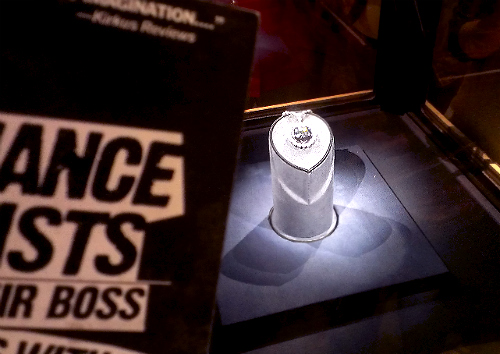 The tour hits Washington DC! Even Lincoln, the National
Archives, Capitol Hill, the FBI, the Jefferson & Washington Monuments,
the White House, Marion Barry, and the Hope Diamond like Two
Performance Artists!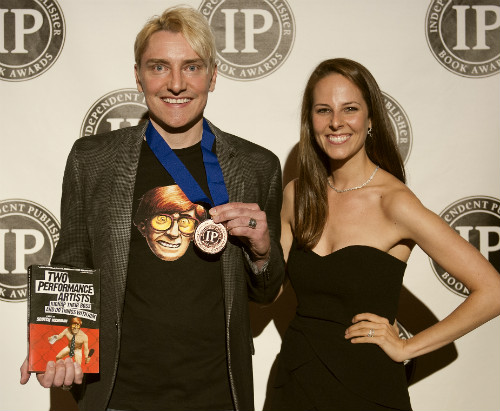 Scotch excited to receive the Bronze Medal for Best Regional Fiction
at the 2014 Independent Publisher Book Awards in NYC b>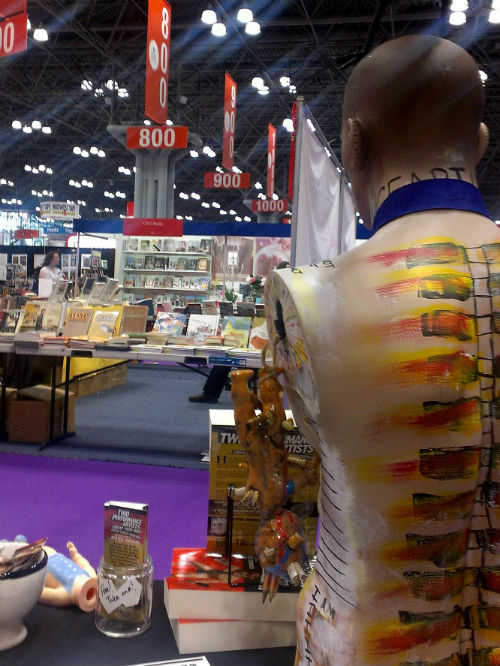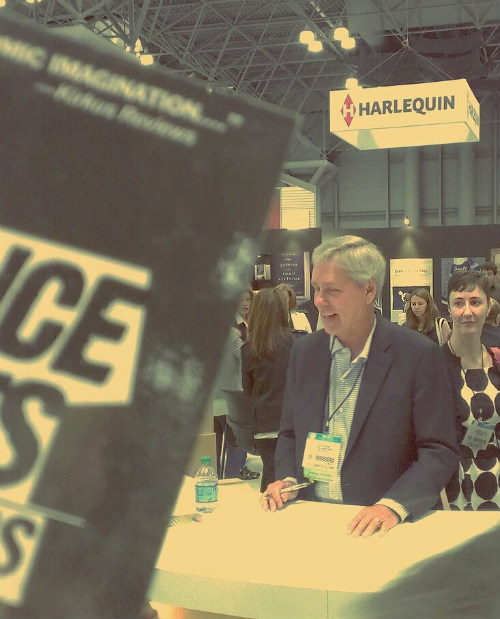 The tour hits BookExpo America in New York City. Here's a view
from the Freakshow Books booth—then Two Performance Artists
pays a visit to Carl Hiaasen
b>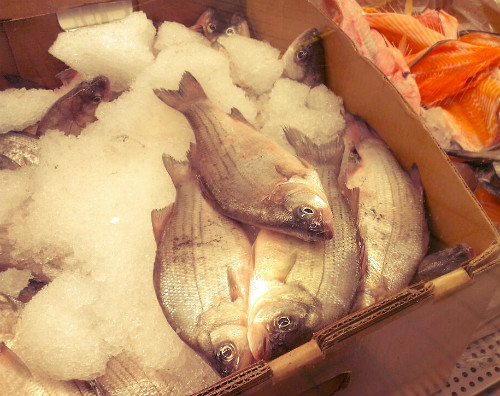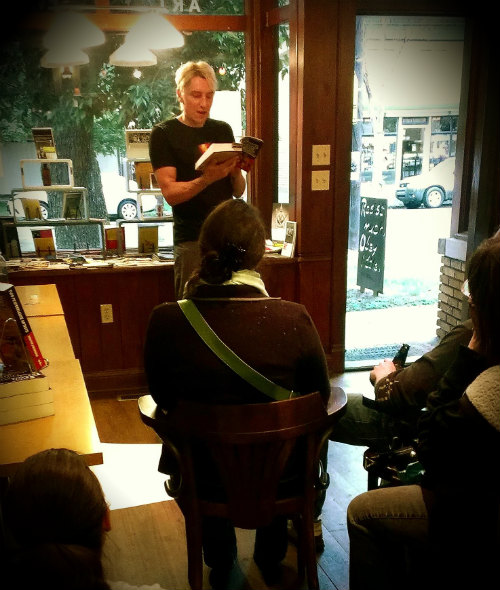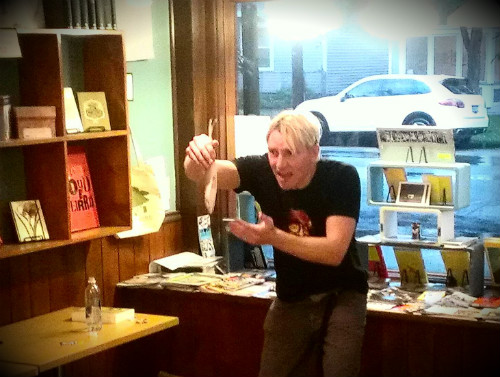 Scotch shops for the perfect performance art fish in Cleveland,
then performs for a rapt crowd at the Visible Voice bookstore

b>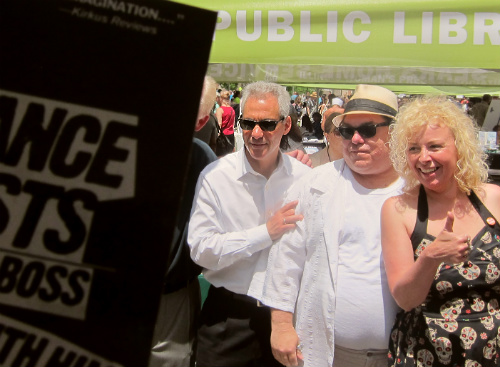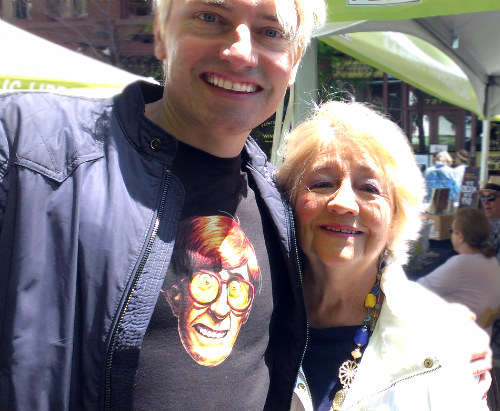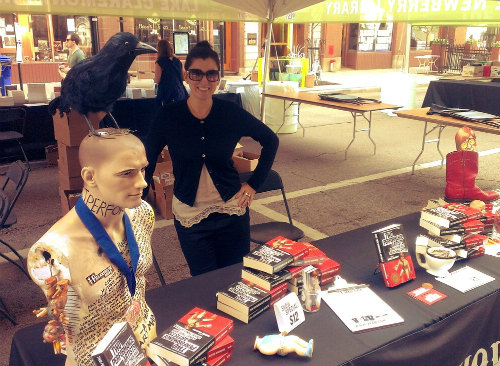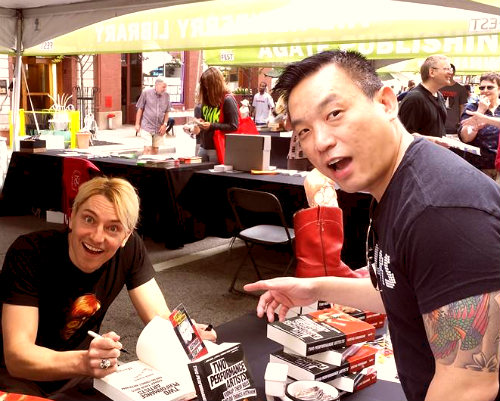 A busy day in Chicago! Scotch says hello to mayor Rahm Emanuel,
gives a hug to Rose Laws (Chicago's oldest madam—retired),
and then hangs out with hilarious Two Performance Artists
fans at the city's amazing Printers Row literary festival